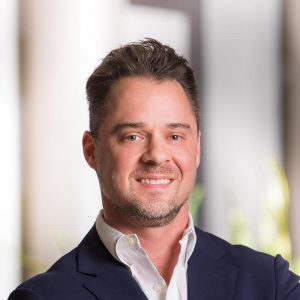 During the past 15 years, Dr. Grover has treated thousands of patients for a wide variety of cancers, specializing in very rare brain, skull base, and head and neck tumors. Doctors send him their most complex cases with patients traveling from Europe, the Middle East and Asia to receive treatment under his care.
Dr. Grover carefully considers each case, customizing every treatment plan to the individual needs and sensitivities of the patient. His goal is to make treatments more comfortable, as well as more effective. Prior to joining the center in San Diego, he gained over 15 years of proton beam experience at the Loma Linda University Medical Center.
During his free time, he enjoys the outdoors with his wife and two daughters.