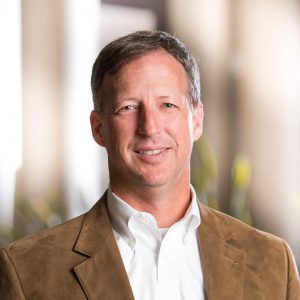 Dr. Urbanic has been the UC San Diego Medical Director at the proton center since the first year the center was operational. He has been integral in the development of a University of California Proton Therapy Consortium to provide proton therapy care to patients from across the UC health care systems.
Specializing in a variety of radiotherapy and radiosurgical techniques, Dr. Urbanic is highly experienced in the proton therapy space. He has developed academic courses to educate resident and practicing physicians and teaches at the UCSD School of Medicine as a faculty member in the Department of Radiation Medicine. He is an integral member in multiple national level cancer research groups developing large clinical trials in lung cancer, breast cancer and brain tumors, and has extensively published on these topics. Prior to UCSD, Dr. Urbanic led the lung cancer, breast cancer and body radiosurgery programs at Wake Forest University School of Medicine. He is also a member of the American Medical Association, the American Society for Radiation Oncology and the American Society of Clinical Oncology.
Prior to medical school, Dr. Urbanic traveled the world as a navigation and engineering officer in the U.S. Merchant Marine.